Precision Audio Monitoring
Meet the New PAM-IP
Monitor any of the inputs available on your PAM-IP by simply switching presets. Regardless of the input format the PAM-IP lives up to its PAM name and offers functionality such as loudness measurement, accurate fully configurable metering and multi-channel monitoring as standard with Dolby decoding available as an optional extra.

Video, audio and its associated metadata can be monitored from either a traditional SDI source or a S2022-6 IP stream. This makes it ideally suited to a hybrid environment where SDI, AES and analogue exists alongside IP-based infrastructure.



Ultimate multi-channel monitoring tool
Fully configurable analogue and digital multichannel outputs:
Route specific signals to any monitoring output
Native 5.1 aware with Downmix function
SMPTE 2020 support clearly displaying Dolby® metadata parameters in the HD-SDI ancillary data
Dolby E®, Dolby Digital® and Dolby Digital Plus®
Bitstream monitoring via a clear and configurable user interface
Dolby CRC error count and Dolby E line position
Downmix monitoring via the Dolby CAT1100
Ability to monitor in sync using the AV off set to cater for any inherent delay
Loudness
Comprehensive monitoring for loudness compliance
Supports EBU and ATSC standards in addition to user configurable measurements
Loudness logging can be viewed on the front panel as a value or a histogram
Quadrant output
Pushes PAM data to the monitor wall
User configurable quadrants
HD-SDI output
Ease of use
User defined pre-sets to switch I/O setup or loudness measurements at the push of a button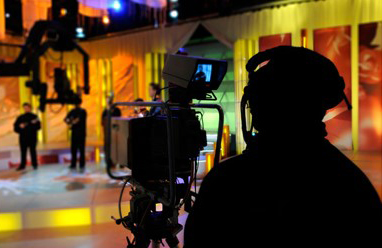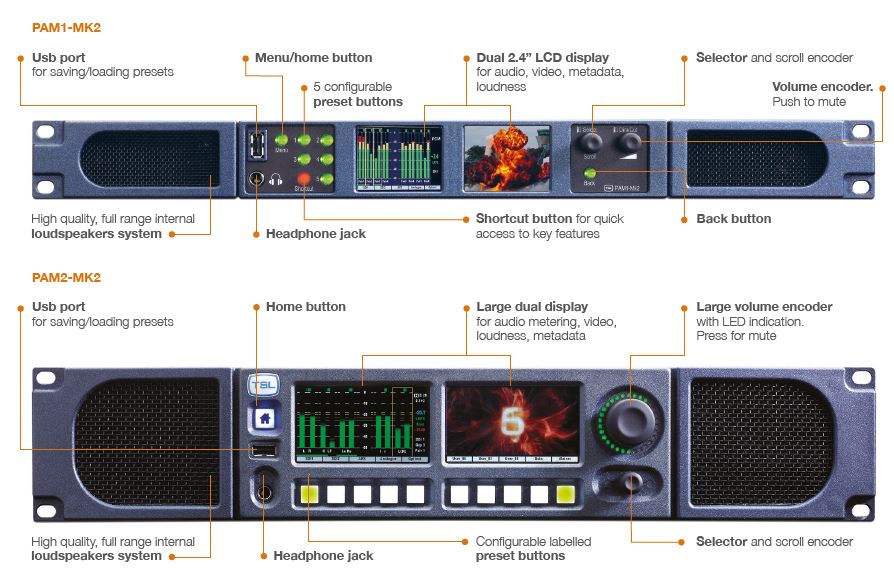 PAM PiCO - Audio, Loudness and Video Metering
The PAM PiCo Touch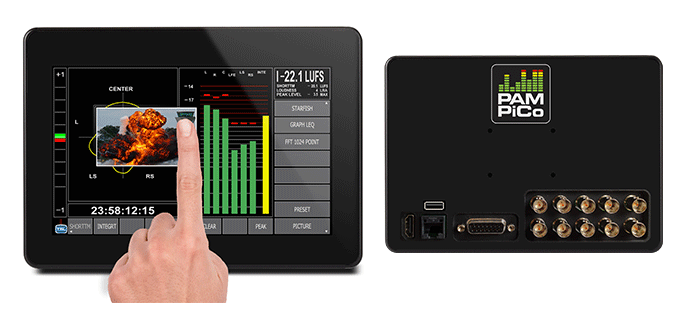 The PAM PiCo Touch and Touch Media build on the PAM PiCo range and offer an upgraded user interface experience based around a 7" screen with multi touch capability as well as enhanced capabilities such as video waveform monitoring.
PiCo Five 
PAM PiCo 5 is compact and comprehensively equipped Audio and Loudness meter featuring the revolutionary StarFish™ display. It is designed to be used wherever a visual snapshot of audio metering is needed.