Studio Audio Monitors
The Studio Audio Monitoring range (SAM) has been named the 'swiss army knife' for the audio engineer. It provides broadcasters and content producers with flexible and intuitive tools for the dynamic TV production environment.
Applications
SAM1 is a mid-range audio monitoring solution where fast, intuitivemonitoring is needed from multiple sources with SDI, AES, Analogue and MADI (SAM MADI5). T-MIX takes the SAM1 functionality, adding an extra I/O, a touchscreen display and discrete 5.1 mixing. Any input can be routed to the front panel, providing unrivaled flexibility.
Broadcast facilities – SAM is used to check that the language tracks match the correct channel order before final Tx.


Outside Broadcasts – SAM allows operators to monitor MADI via a coax or fibre input to quickly check the integrity of the signal.


Fast turnaround events – SAM allows operators working in any environment to create a well balanced custom mix from various input sources.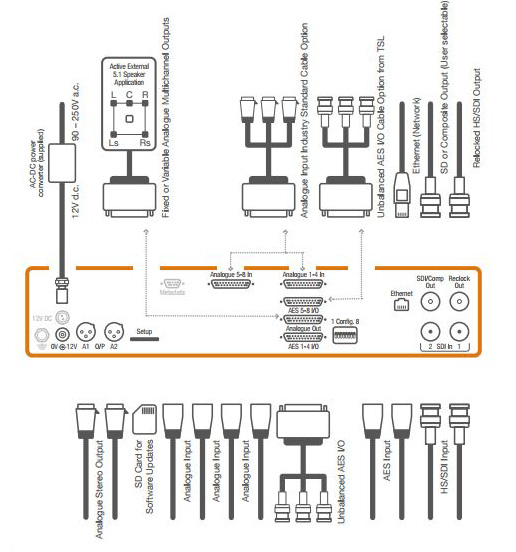 SAM-3G SDI & SAM MADI
The SAM1-3G SDI and SAM MADI are highly cost-effective audio monitoring unit which give a degree of agility to operators which has previously been reserved for much more expensive devices. 


TOUCH-MIX
The Touchmix is a Touchscreen 48 channel, 2RU, 1 HD/SDI input, rackmount audio mixer/monitor with master volume control, dual function channel gain/balance encoder, headphone socket, USB port, Ethernet, Home Preset save/recall switch and loudspeakers.