This is ebook takes a deep dive into the practicalities of broadcast control across applications, from production to playout, and introduces the functions and tools that can drive unified control systems. 

Latest from the Hub
STREAMLINE ON-AIR PRODUCTION ACROSS STATION GROUPS
The Flex Control Network is used by major stations groups across the US to support their transmission operations. Built on a distributed architecture, Flex Flex offers infinite possibilities for controlling, monitoring, and managing networked devices to control almost anything in your facility from anywhere in the world.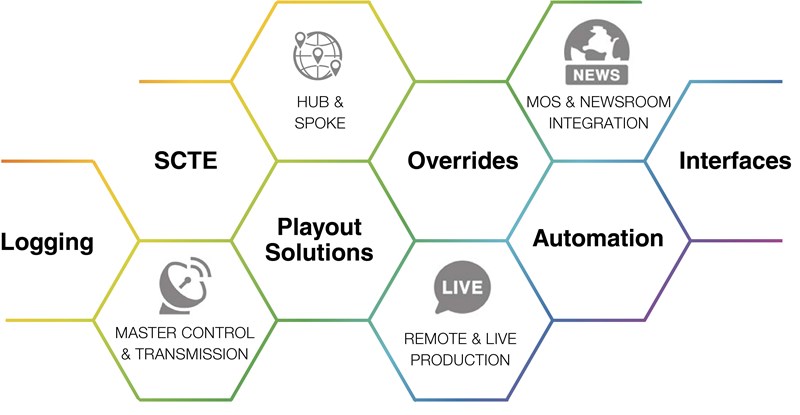 ---
HUB & SPOKE REMOTE ENGINEERING
Give local operators control over which source is routed to air
KEEP READING
---
AUTOMATION PLAYOUT & INGEST
Fast, simple and reliable control with scheduled actions and primary, back-up or tertiary automation.
KEEP READING
---
SCTE
Break into the affiliate's programming, should national or regional coverage take precedence.
FIND OUT MORE