BRING SYSTEM-WIDE CONTROL DOWN TO A SINGLE BUTTON PRESS
Production facilities contain more disparate technology than ever before and all these systems need to be networked, managed, and controlled in fundamentally new ways.

Many Houses of Worship also need to find ways to maximise these assets alongside the ability to hide increasing system complexity from operators. Many AV facilities rely on out-source operators to support productions.

They need enhanced scalability, highly reliable performance and the ability to fit together ageing systems.
Gain the control you need suited to your specific workflow.
Maintain the autonomy needed to have complete ownership of your systems.
Deliver professional output without the need to invest in technically advanced engineering teams.
Give operators the power they need to make productions happen.
By deploying a control system in a modularly resistant manner, a House of Worship production can each have dedicated local intelligence to manage local devices, operating entirely independently of each other, whilst communicating status and sharing resources across facilities, and are quick and simple to implement.
Problems Solved:
Control projectors and trigger a whole range of kit, including recorders.
Manage all communication protocols and methods right there in one system.
Assign the video and audio inputs and then trigger the remote-control ability.
Provide status updates along the way to confirm that the recordings were completed successfully.
Dilute multiple tasks down in to one adn remove manpower issue of having personnel in place at each location.
One easy-to-use, affordable solution, to allow a quick way to accomplish your goals.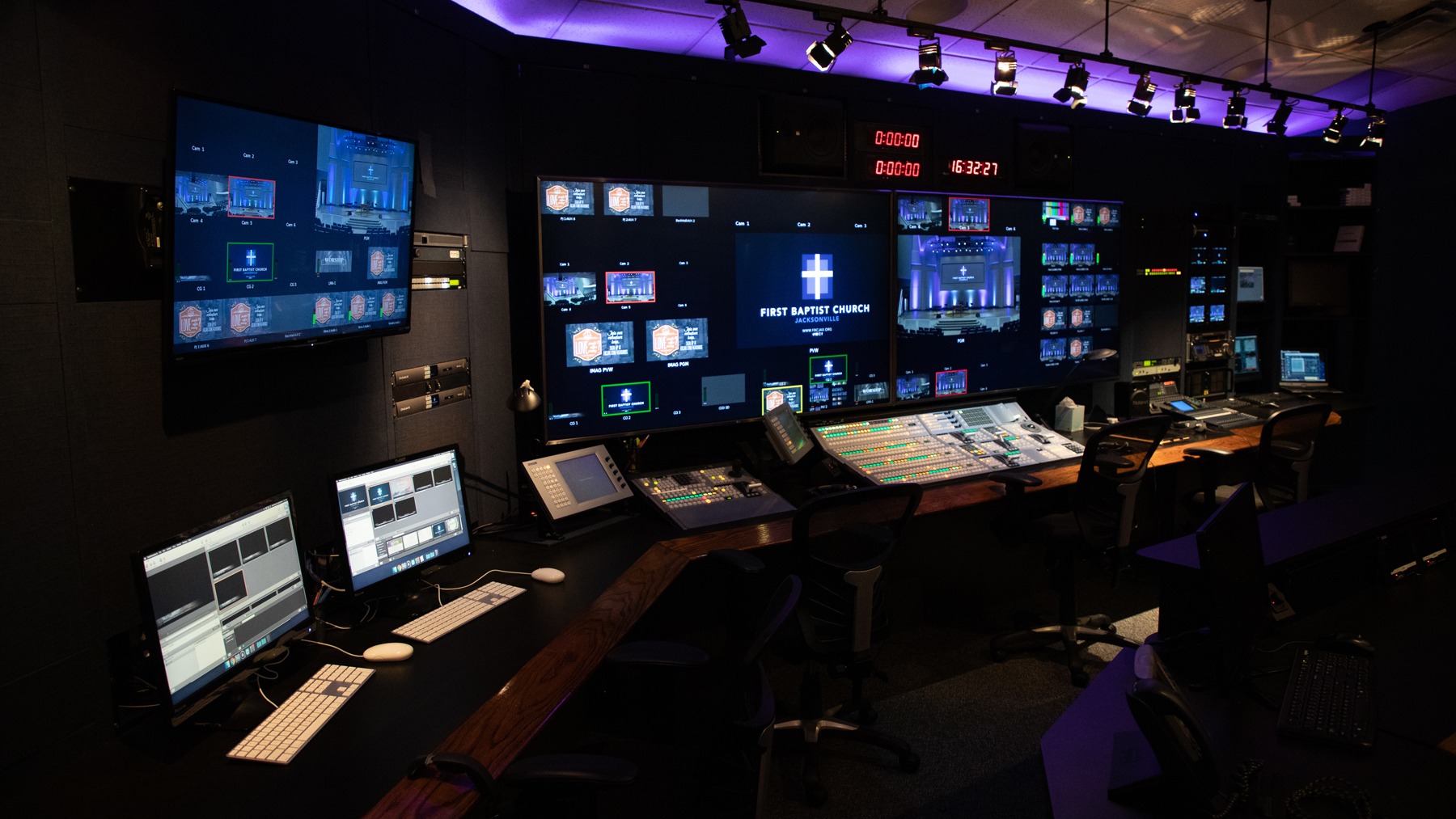 The Intersection of Broadcast and AV
Interactive Ebook
With multi-device streaming requirements for at home-engagement, to more dynamic onsite live production across venues and conference centres, those work in the AV space are beginning to see the value in using cost-effective broadcast kit to support a high-quality level production.

In this dedicated hub we take a look at:

isable Virtual Panel Apps
Large Scale Routing, Tally & Camera Control for Esports
One-Button Touch Controls
Audio Over IP
Fly-Packs and Live Productions