The Challenges of IP for Audio Monitoring
Production requirements are becoming ever more challenging, with new and more complex shows and events making it ever more difficult for customers to make the right investment in equipment and technology.
Whilst it is important to be able to hide the complexities of the IP transition for users, the move to IP will mean that audio engineers need to more deeply understand device control.

This new control paradigm throws up many issues, mainly around interoperability, and will be reliant on new standards, such as the work being done by AMWA on their NMOS control specifications that allow for device discovery and registration, device connection and management, and event and tally management.
Additionally, a fully ST-2110 compliant audio monitor can offer features and functions that go far beyond those expected from a traditional audio monitoring unit, with features such as Packet Counters to help diagnose potential issues in your network by maintaining confidence that your ST-2110 sources are being received, or PTP Status including MAC addresses that can be viewed directly from the front panel to assist with network troubleshooting.
Explore this topic in depth with our interactive ebook on Audio and Video Montiroing for IP Networks. Simply enter your email addess below to gain diect access.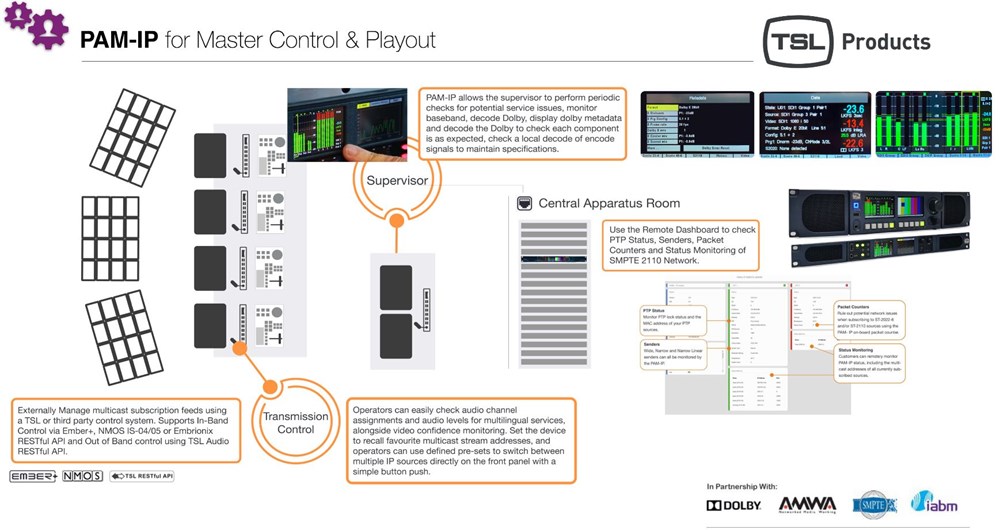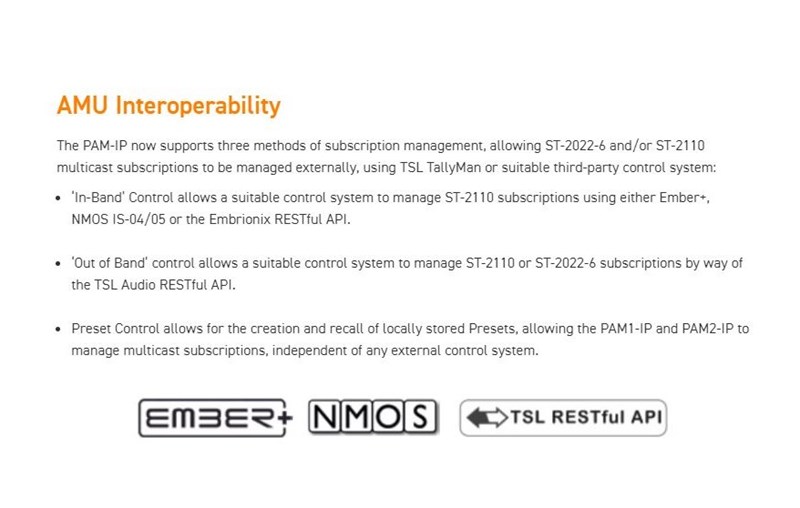 Find out more about the PAM-IP here