Welcome
The TSL Insights Hub aims to keep customers and partners up to date on the latest topics and applications from the view point of TSL. From articles and videos to Ebooks and presentations, the Insights Hub is an ongoing, ever growing resource to help inform and guide broadcasters and facilities looking to get the most out of their investments.

In Partnership with...
On Saturday May 16th TSL and the IBEW presented our first in a series of online Webinar and Technology Discussion Events, exclusively for the Local 1200 Membership.
In the meeting Director of TSL Products and Technology Mark Davies, TSL Audio Product Manager Stephen Brownsill and Greg Siers, Director of Sales, North America presented and joined conversation covering the below topics:
The conversion of our tried and true Baseband Broadcast Hardware into new IP-based systems
A history of Broadcast Technology - from Analog to SMPTE 2110, AES 67, and PCoIP
Discussion of the current strategies for staying on air during the Pandemic
Watch Now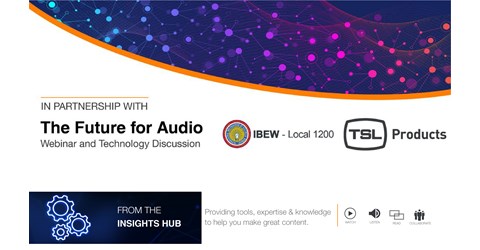 TSL and DNF Controls - ONE YEAR LATER
DNF Controls became a valued component of TSL Products in April 2019. The two companies had a single vision: to provide customers with a comprehensive control eco-system that spans single-user, standalone control solutions to enterprise-wide, multi-user control infrastructure. TSL and DNF entered into an OEM agreement in 2018, and since then, it has become increasingly clear that the two businesses align, not just regarding product interoperability, but also in the way that the companies' culture and beliefs complement each other.

Highlights from the year include:
TSL now provide customers in North America with local access to TSL's complete control, audio monitoring and power solution offerings.
Delighted that Dan Fogel, the founder of DNF, will continue to work with us, taking a step back from managing the Northridge office to become a consultant to our development team.
Working across Northridge and Marlow, it has been essential to keep the customers with us on our journey.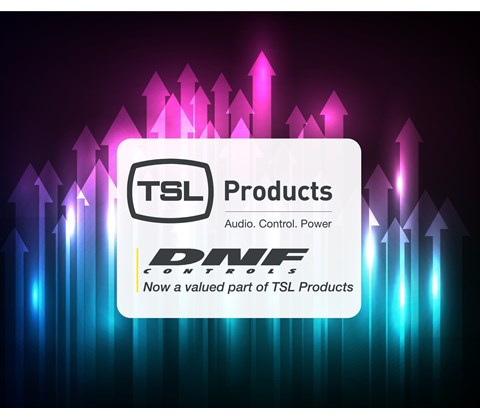 Both TSL Products and DNF Controls are steeped in engineering excellence to their core. Everyone on the R&D, product development and operations teams hold themselves to the highest possible technical standards. 
Due to heightened demands in remote broadcasts, we recently altered our R&D to service our Flex customers and assist them in response to the pandemic. We also continue to support existing TallyMan and Flex Control Systems, whilst building interoperability between the two platforms.
Continue Reading


AUDIO MONITORING IS EVOLVING
In this series we will dive in to the history and development of audio standards over time, and the effect that major industry transitions are having on the need of engineers and operators.
'One size fits all' no longer provide the versatility required today.
Why MADI is Still Relevant
What is SDI, Where is it Going and Why IP?
Why Audio Shouldn't Add to Your Worries when transitioning to IP
Loudness - An Introduction
AMU Control And The Need For Interoperability
Read the Series Here >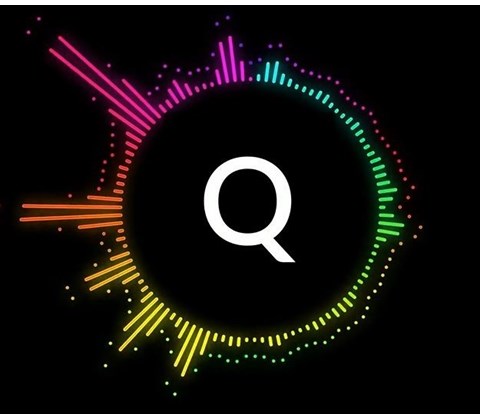 A Logical Approach to Broadcast Control
Consumers expect seamless high quality from broadcasters. They are also increasingly demanding in production values: where once a single camera would suffice, now there is an expectation of multiple cameras, graphics and effects. And this is happening in an environment of increasing budgetary pressure.

This four-part series introduces the concepts of control systems and dives in to the operational, technical and financial benefits unified control can bring.
Maintain high quality production values.
Manage cost control.
Automate repetitive tasks.
Seamlessly integrate with existing infrastructure.
Optimise operations.
Centralise resources.
Follow the Series Here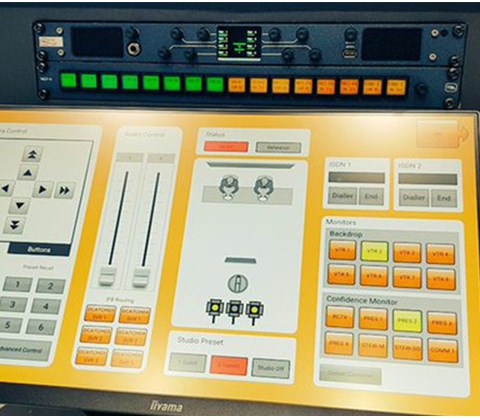 The Business Case for IP
The transition to IP technology may be the most talked about topic on the tech side of the television industry. But that does not mean it makes sense for all organizations. This three part series breaks down some of the key questions and issues faced as you consider the transition to IP.
Issue One: The Transition to IP can be full appreciated until its history is understood.
Issue Two: When does IP Make Sense
Issue Three: SMPTE 2022-6 vs SMPTE 2210
Start with Issue One here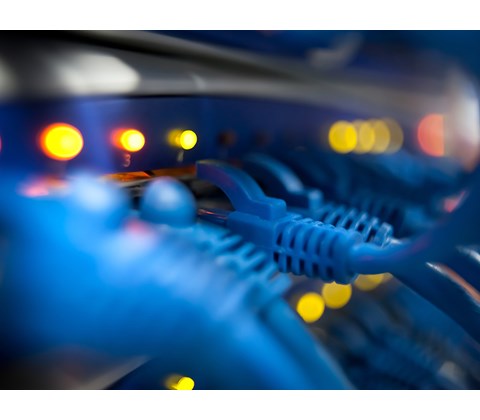 Solutions for Outside Broadcast
There are few sectors of the production industry as technically demanding, and few environments as highly pressured, as outside broadcasting (OB), with the demand to cover programmes comprehensively, creatively and to the highest quality standards.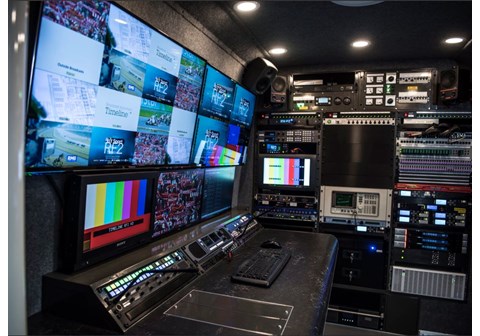 In an industry where the technology is rapidly progressing, we keep working hard to provide the tools that allow OBs to deliver the best audio and video quality for their customers and viewers.
Read more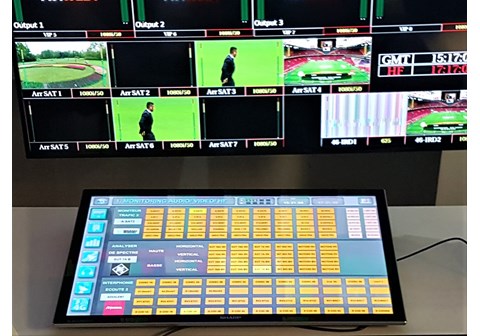 From simple routing, to remote device control, by grouping multi-level actions in to a single, simple control interface, a control system can help OBs make production much more engaging.
Read more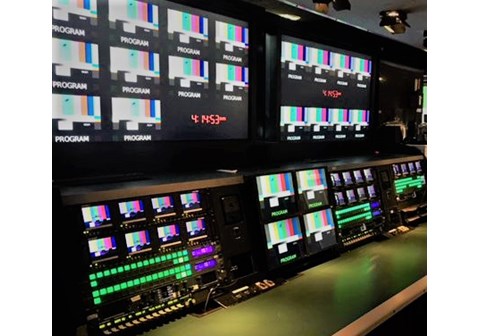 TSL provides AMV with hybrid monitoring and mixing solutions for effectively managing both IP infrastructures and traditional broadcast environments.
Read more here

A Focus of Sports and Live Production
New, powerful tools for remote production also opens up applications for channel delegation and device control, which can all be delivered by using a system built on independent device protocol translation and intuitive interfaces that add flexibility and efficiency to operations.