Addressing the Challenges of IP
Developed specifically to address the requirements of customers monitoring uncompressed SMPTE 2022-6 and SMPTE 2110 sources, the PAM-IP features 2 x 10Gig/E interfaces, enabling direct connection to redundant IP networks.
Customers looking to monitor IP video and audio sources require an intuitive and familiar user interface along with a straightforward method of operation. The PAM-IP also features Primary and Secondary Dante ports,SDI, AES and Analogue connections for use with traditional infrastructures.

Audio Over IP Solved
Featuring onboard redundant 1G Ethernet connectivity, the cost of deployment is vastly reduced for audio installations where 10G connectivity isn't required.

Support for ST 2022-7 stream redundancy provides peace of mind for mission-critical networks, whilst native NMOS support and a TSL RESTful API provide compatibility with all leading control systems.
The SAM-Q range of audio monitors from TSL are unique in their ability to allow you to tailor their operation to the environment in which they will be used.
Supporting a number of operational modes which can be enabled and disabled as required, the SAM-Q is equally at home in operational positions in studio facilities to OB trucks, master control positions and playout facilities.
With the range of modes available it can be configured to meet the usage requirements and skill level of its location, with lockable menu access to ensure that the configuration isn't unintentionally changed.


---
Support for ST 2110-30 Level A, B and C (1ms and 125μs packet time, stream size up to 64 channels)
ST 2022-7 compliant redundant 1G Ethernet connectivity for media networks.
Support for NMOS IS-04, IS-05 and the TSL RESTful API for in-band and out-of-band integration with TSL control and leading third party systems.
Up to 8 independent mixes provide instant recall of routing configurations, providing maximum coverage of input sources when required.
---
Simultaneously monitor multiple signal formats in hybrid environments.
Initially supporting up to 64 channels of audio over IP.
A feature set that can change with your requirements by adding optional licenses at any time for MADI, loudness and Dolby.

PAM-IP: ST-2022-6 and ST-2110 Made Easy
Video Confidence Monitoring - view ST-2022-6, ST-2110-20 and SDI video content directly on the front panel of the PAM-IP or via its dedicated SDI output router.
Comprehensive Loudness Monitoring - check loudness levels for ST-2022-6, 2110-30, SDI, AES and Analogue audio sources.
Dolby Decode - monitor Dolby E®, Dolby Digital® and Dolby Digital Plus® audio sources, complete with comprehensive Metadata analysis.
External Control Protocols - Customers can manage PAM-IP ST-2022-6 and ST-2110 subscriptions using In-Band or Out-of-Band control protocols.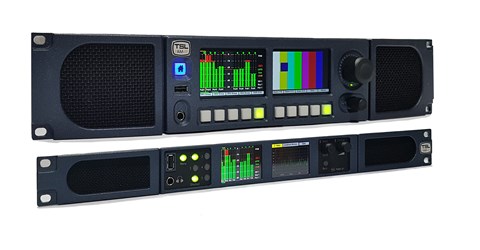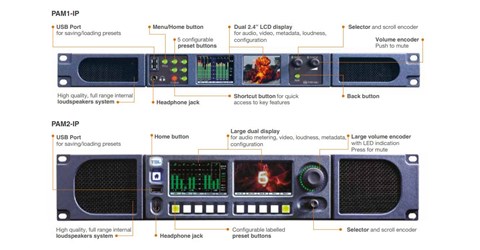 ---
Technical Specs
Equipped with 2 x 10Gig/E SFP+ ports
Supports uncompressed ST-2022-6 and ST-2110
Supports IGMP v3 for Multicast 'join/leave' requests
Recall of stored Presets also includes Multicast 'join/leave' request
Recall of stored Presets also includes Multicast 'join/leave' request
Fully compatible with Audinate's Dante Controller
Control API available
Dolby Option available
PAM-IP Remote Dashboard
See system health information such as software/hardware version information, temperatures and fan speeds as well as diagnostic information such as PTP lock status, IP packet counters and multicast addresses and port numbers of the essences currently being subscribed to.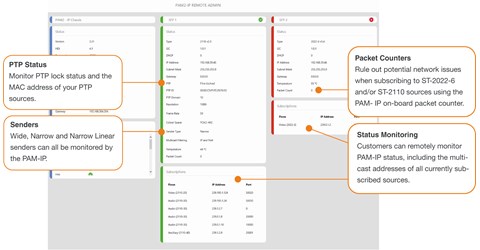 NEW! MPA1-SOLO-IP
Whether monitoring redundant SDI infrastructures or redundant IP networks, the MPA1-SOLO-IP provides confidence
monitoring without compromise.
Helps make the transition to IP seamless, providing peace of mind and ease of use in even the most demanding environments.
Features 2 SFP cages the MPA1 Solo IP allows redundant connectivity to ST-2022-6 / ST-2110 IP networks, in addition to SDI, AES and Analogue inputs also allowing for hybrid monitoring environments.
Tight integration with your control system is made possible through SNMP, Ember+ and NMOS.
View Full Product Specs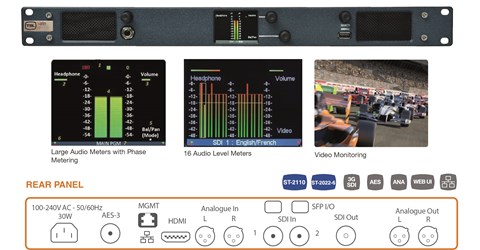 From the Insights Hub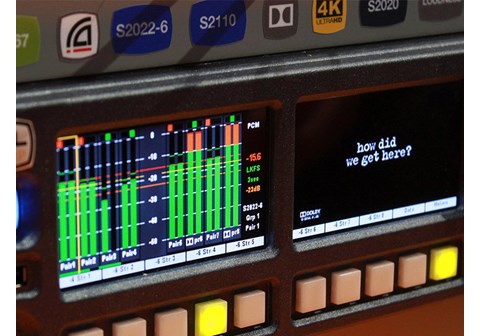 Audio and Video Monitoring for IP Networks
Download the Free Ebook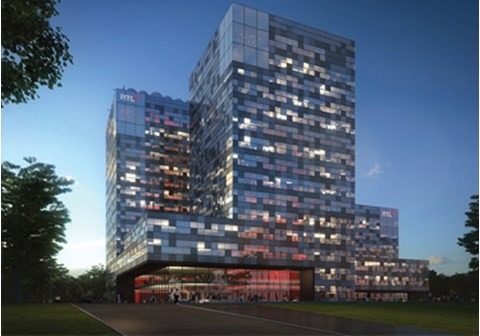 PAM-IP at BCE Luxembourg
Read the story here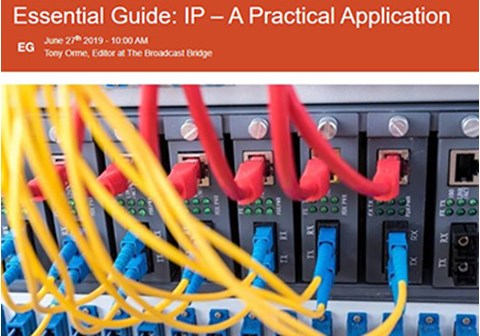 Essential Guide - IP - A Practical Application
Donwload your copy here >